December 2020
Neighborhood Health Project's Critical Role in the Community Continues During COVID-19: link
"While blood pressure and blood sugar screenings might appear simple, NHP provides an essential and consistent health care access point for members of the New Haven community, who might not have regular health care access."
---
July 2019
Student directors Kathy Doan and Kedous Mekbib discuss the Neighborhood Health Project clinic in New Haven, CT: link
Saturday mornings usually find nurse practitioner student Kathy Doan, MPH '16, and medical student Kedous Mekbib at a food pantry and clothing drive in a church near Wooster Square.
---
April 2012
New Haven and Yale celebrate activists who strengthen town-gown ties: link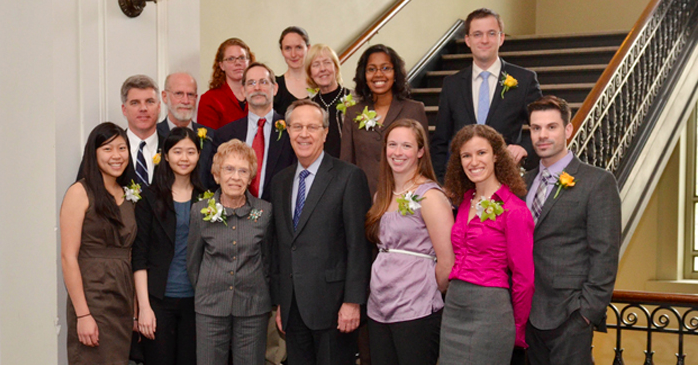 The Elm-Ivy Awards honor people whose efforts support the collaboration of the university and its hometown. According to Levin, the awards are a special opportunity to recognize those whose work "may not always make the headlines" but "is the essential foundation on which our community's progress rests."
---
January 2012
Student health project offers blood screening: link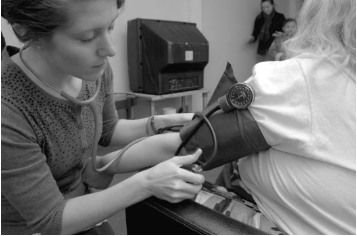 Yale students across the health profession schools provide tests, referrals, and advice on handling high blood pressure and blood glucose.